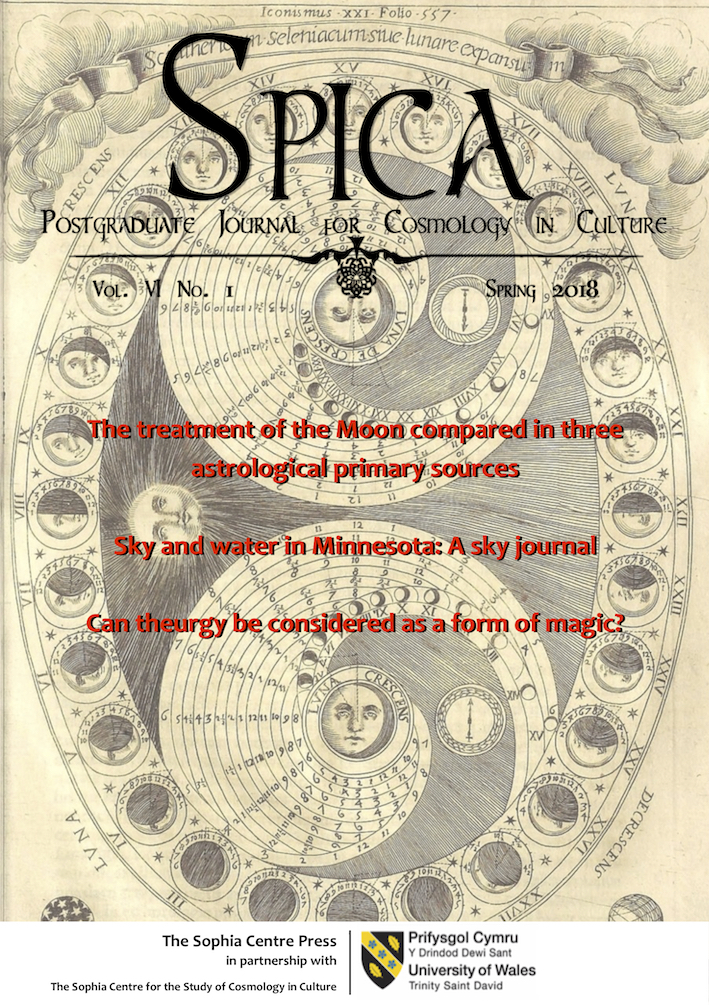 The moon is appropriately amongst the most attractive and important focuses for the human fascination with the sky. Its important role in astrology reflects this central role in our culture, but even that role in the mystical and astrological world is by no means universally defined.
In this edition, Selina White explores the role of the moon in three critical primary sources that identify the cultural meaning of the body as well as the dark and negative connotations that are also attributed to it, showcasing the diversity of sources and approaches the study of cosmology allows.
Our series of personal explorations of the sky continues in Jessica Heim's study of sky and water in Minnesota, and Elisabetta Castelli examines the question of whether theurgy can be considered a form of magic, in the process exploring the roles and meaning of both magic and theurgy in history.
How important occult texts treat the Moon: a review by Selena White
Sky and Water in Minnesota: A sky journal research report by Jessica Heim
Can theurgy be considered a form of magic? by Elisabetta Castelli